C/C++, Visual Basic,
ASP/ASP.Net,
Java/JavaScript,
HTML, COM, SQL,
Direct X, OpenGL,
Web Programming,
Games Programming,
MS Windows, Linux,
PS2, PS3,
Xbox, Xbox 360
We recently got visas to work in Australia for 2009, so we thought it would be a good idea to go out there for a few weeks to see if we liked it enough to move out there for a year or more. We actually flew out on Christmas day 2008 and stayed out there for the new year period.

It was a long flight which took over 24 hours, we stopped off in Dubai, U.A.E. first and then again in Singapore, Malaysia, before landing in Brisbane, Australia.

We hired a car with air-conditioning for the journey (we got a Kia in the end, we were hoping for a better car). We saw all the major cities and places on the east coast, Brisbane, Hervey Bay, Surfers Paradise, Sydney, Canberra and Melbourne, as well as lots of little places on the way. The petrol was cheap, but food, especially items such as chocolate, and lodgings were expensive. The temperatures reached about 44 degrees a few times, and a week or so after we left Australia saw some of the worst bush fires in it's history.

Overall, we found Australia to 'over promise and under-deliver', it looks and feels like the U.S. in places, but the people and culture are more like that of Britain. It lacked any unique character and memorable moments were few and far between. We found Australia to be a lot of hype, it seems Australians themselves like to talk-up how good Australia is, but we found it to just be 'alright', that's all i can sum-up about Australia really, it's 'alright', it was worth seeing the once, but we'll be in no rush to go back there.

The U.S. is still my place of choice when going a long way abroad, for our next trip we plan to go to New York again in the summer!

Note: There are just to many photos to write comments for them all!
Currently showing photos/videos 1 to 10 of 832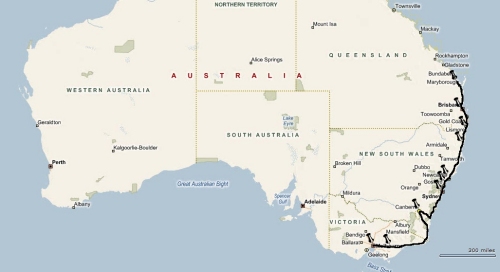 1. The journey we took over a 3 week period. Australia (2009)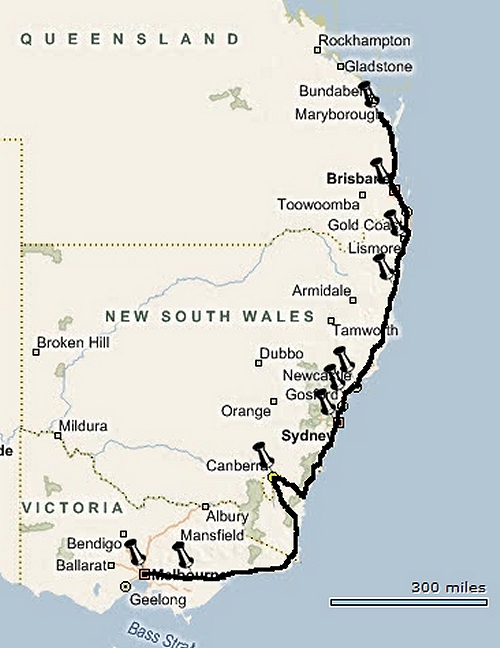 2. We drove a total of approximately 1600 miles. Australia (2009)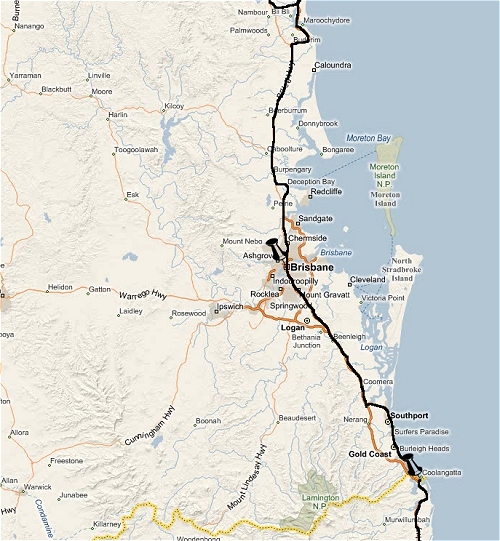 3. We started our journey in Brisbane and then headed north. Australia (2009)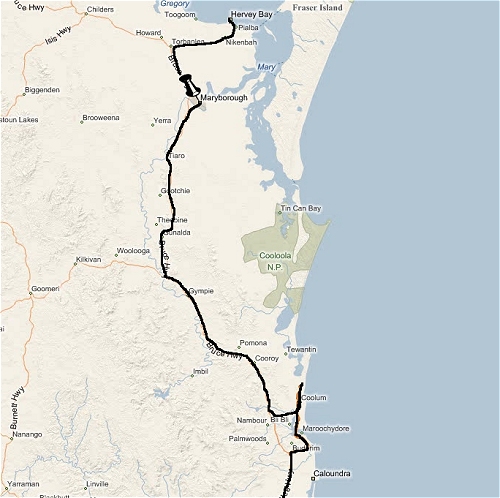 4. The furthest place we reached to the north was Hervey Bay, we then headed back down south back through Brisbane. Australia (2009)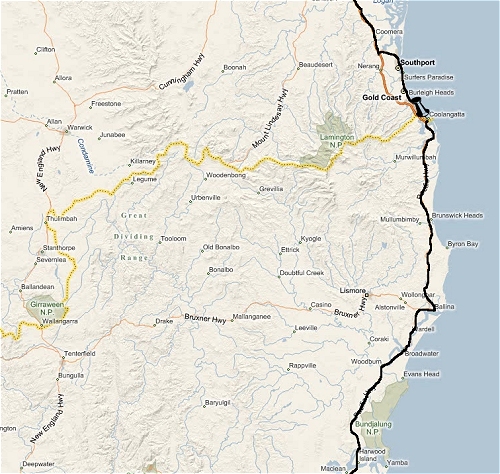 5. We headed south along the Gold Coast, stopping to look at places such as Surfers Paradise. Australia (2009)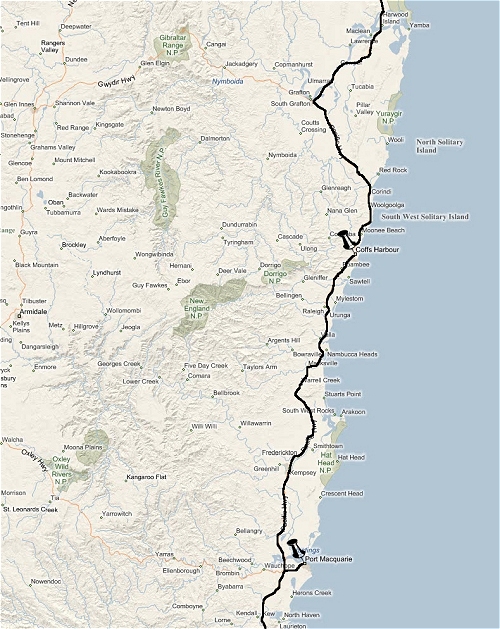 6. We headed south stopping at places such as Coffs Harbour. Australia (2009)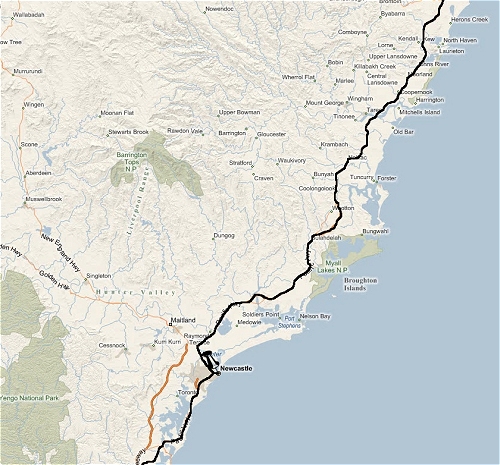 7. We headed south stopping at places such as Newcastle. Australia (2009)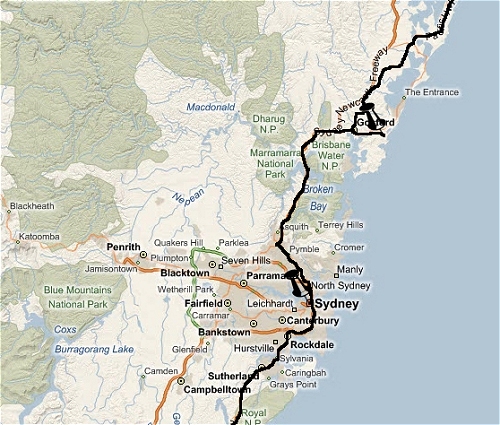 8. Then headed into Sydney. Australia (2009)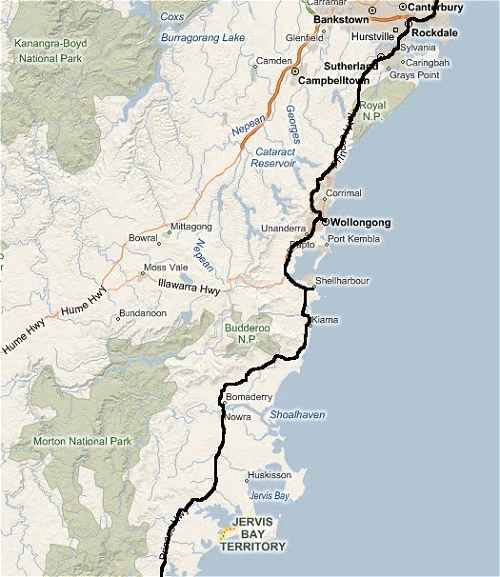 9. Next we headed south along the coast. Australia (2009)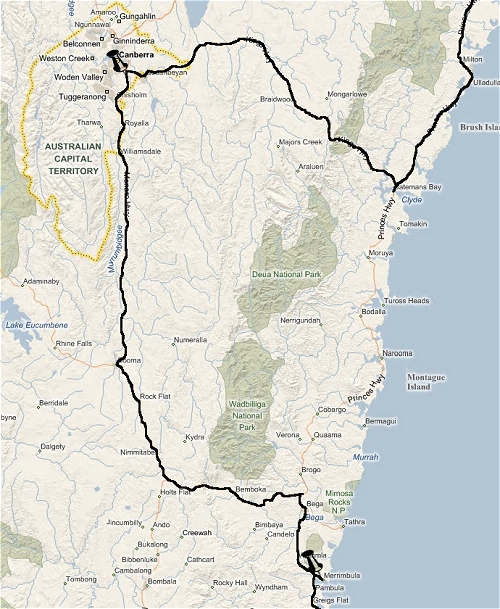 10. We then headed in land to the capital, Canberra and then back out to the coast going south. Australia (2009)